Kendo Basics Series: Tandoku Dosa: Pay Attention Grip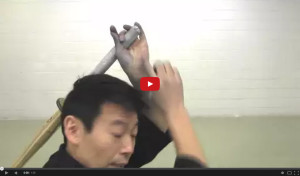 This kendo instructional video introduces how to learn the right grip and to avoid the common mistake in kendo. This is the most common mistake that almost 100% of beginners do!
By avoiding this mistake, you do not have to take an extra step to improve your kendo! So watch this video very carefully. It is not a long video.
Some points you must pay attention:
Pay Attention to Your Grip