Kendo Basics Series: How to Draw the Sword Out- Nuketo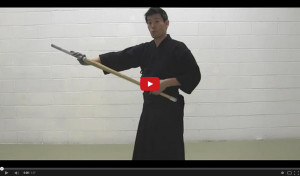 In this kendo instruction video, you are learning how to draw out your sword. The movement itself is not so complicated. It is rather easy but you must pay attention to how you draw out your sword.
If you remember it is a "sword" not a bamboo stick it will help you to do it right.
Points for you to remember:
Shinai has a blade side
The blade side should be facing up
When drawing out, make sure the tsuka-gashira is going toward your opponent
Please watch the video below and join the Free Online Kendo Basics Course for more instructions.
How to Draw the Sword Out – Nuketo